NJ Complaint Preparation Guide - Software version, 7th Edition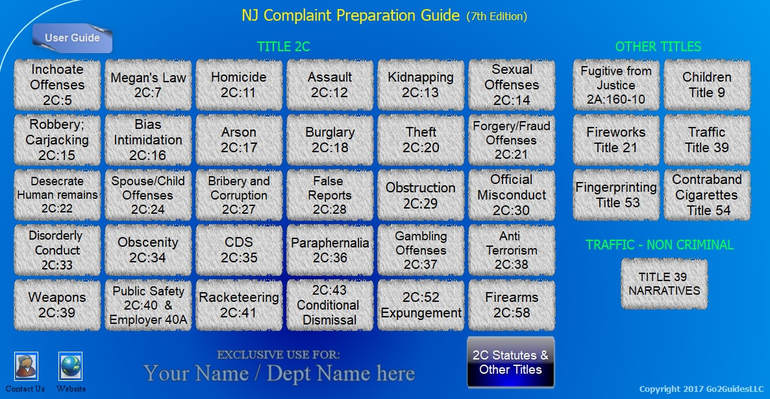 This is the main page you will be working from. You simply single click on a tab which will bring up an additional submenu screen (see submenu screen for Theft 2C:20).

---
Submenu for "THEFT"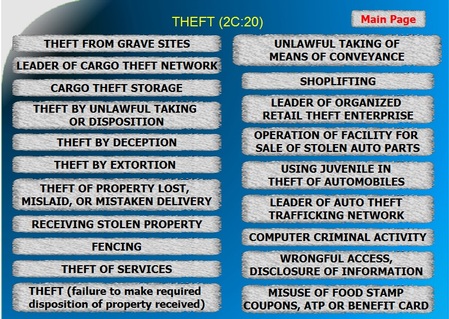 As you scroll over the tabs, the exact statute will appear so you know which to choose. Then, single click on the tab.
PDF files will appear which allow you to copy & paste into e-CDR.
Note: You will need a PDF file viewer which is free at
http://get.adobe.com/reader
---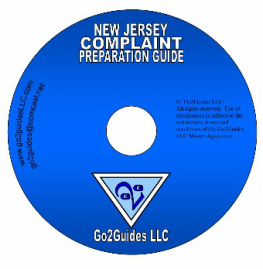 Single Authorized User: When an individual purchases the software, it is permitted to be used or placed on any one (1) computer (or electronic device) with access by that individual purchaser only. An individual is not permitted to take the software to a work location and allow multiple user access.

Concurrent User Licensing: When a Police Department or other organization purchases the software, a licensing fee per member must be satisfied. Costs are based on "need" rather than blanket pricing that works for some and not others. With each new edition, licensing fees reapply.

PLEASE SEND AN E-MAIL REQUEST FOR CUSTOM LICENSING RATES !

** VERY EASY TO USE - NOTHING "NEW" TO LEARN **

*** Be advised ***
This software for a Mac system will be a web based program. Only Mac systems will be web based.

---